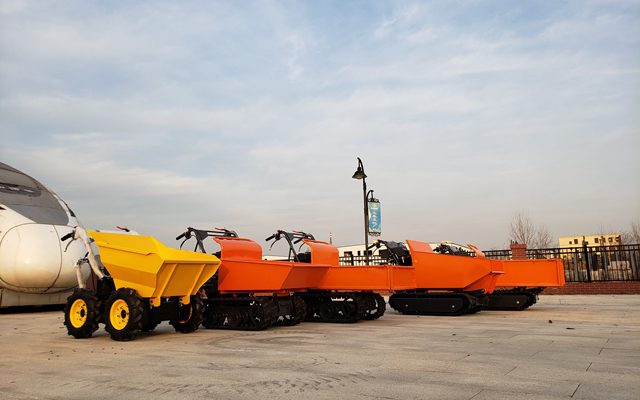 Operation guide of Mini Dumper QTP300B/C
Mini dumper always be the top rated item in our products series. For some garden users and simple construction workers, 300kg load model with manual tip is the smart partner. Today, I list some steps of operation to help you operate the machine better.
First, you should better know the basic structure of mini dumper. Let's go start from top to bottom, on left is clutch handle, turning left bar, in the middle is oil box, engine, gear box and rubber track, on the right is switch button, speed control, right steering bar and dumping handle. The hopper is in the front with 3mm thickness and whole body is powder coated surface. Engine we mounted LONCIN brand with 1 year warranty, Honda, Briggs&Stratton, Ducar, etc is available, manual and electric start is optional. Gear box is 3F+1R separated structure with patent. Rubber track designed for all terrains.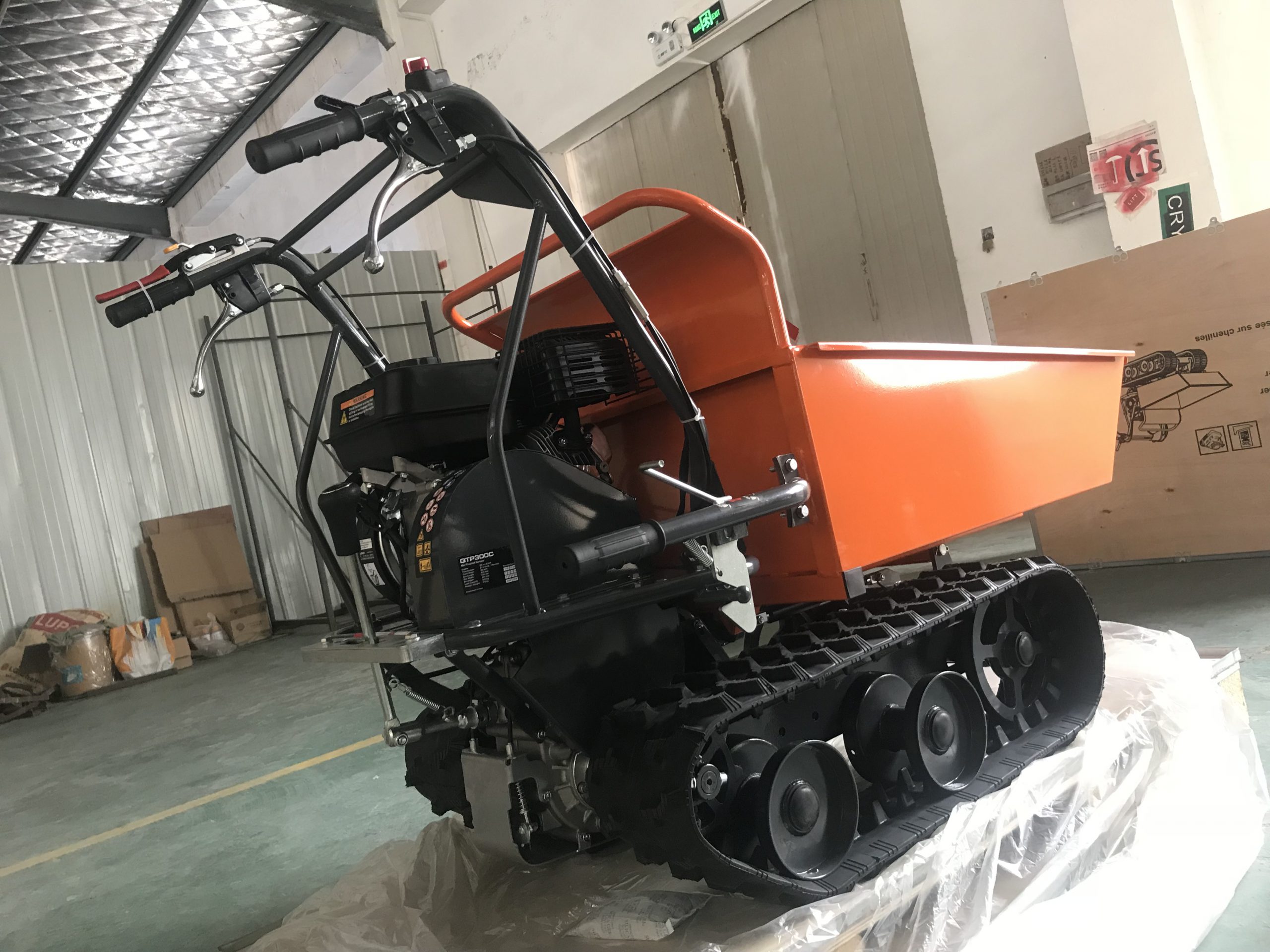 After knowing basic structure well, let's start to operate.
Step 1: Turn on the switch on the right handle , open the choke, pull the rope to start engine, or just one touch for electric start. When it's started, don't forget to close the choke.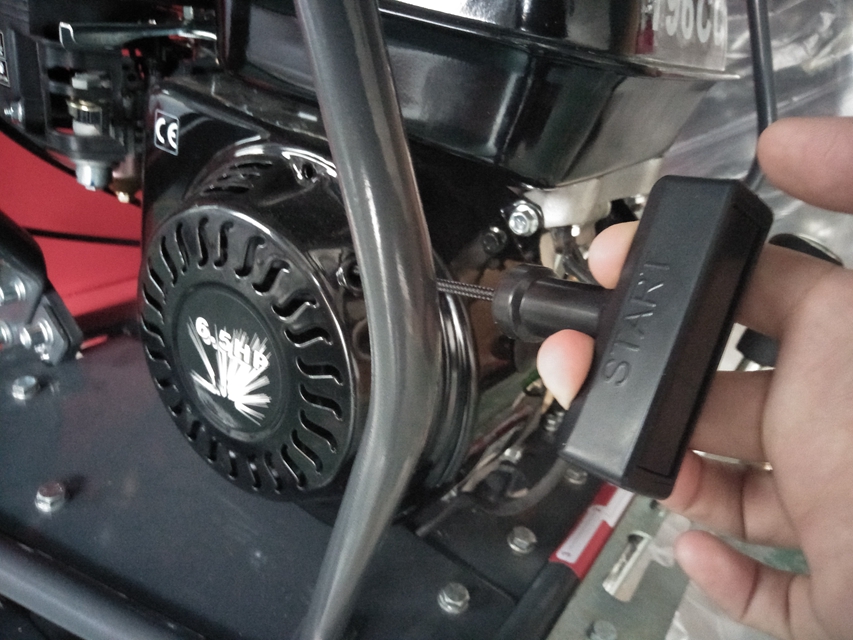 Step 2: Press down the clutch handle on the left, which should be held when machine running, we also call it safety handle, because if you want to stop the machine urgently, you can release it directly, then it can be stopped immediately, to avoid danger and accident. If you want increase the running speed, the control is on right side , within the reach of your right thumb. Pay attention to keep walking when you change the gear shift, there are three forward to adjust the speed, also one netural and one reverse, please be careful when you change to reverse.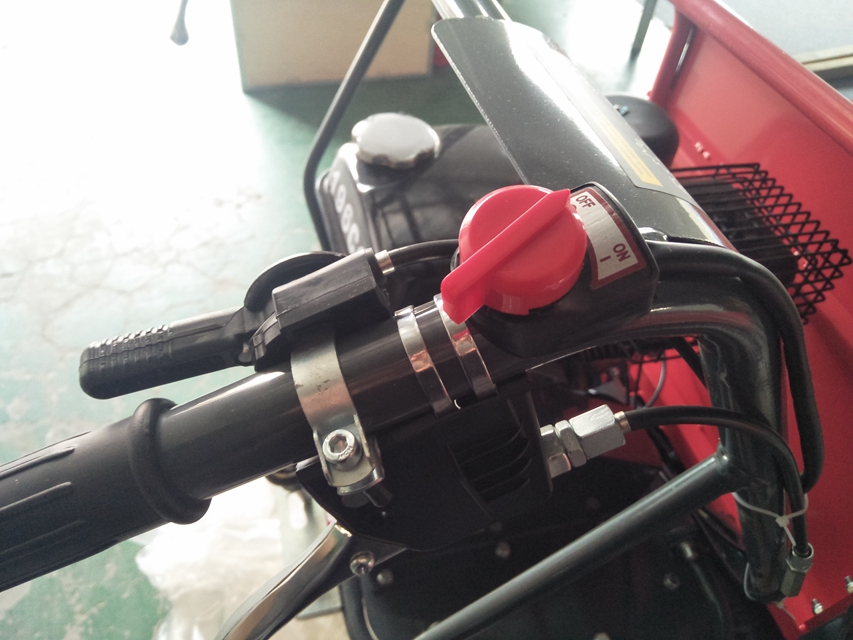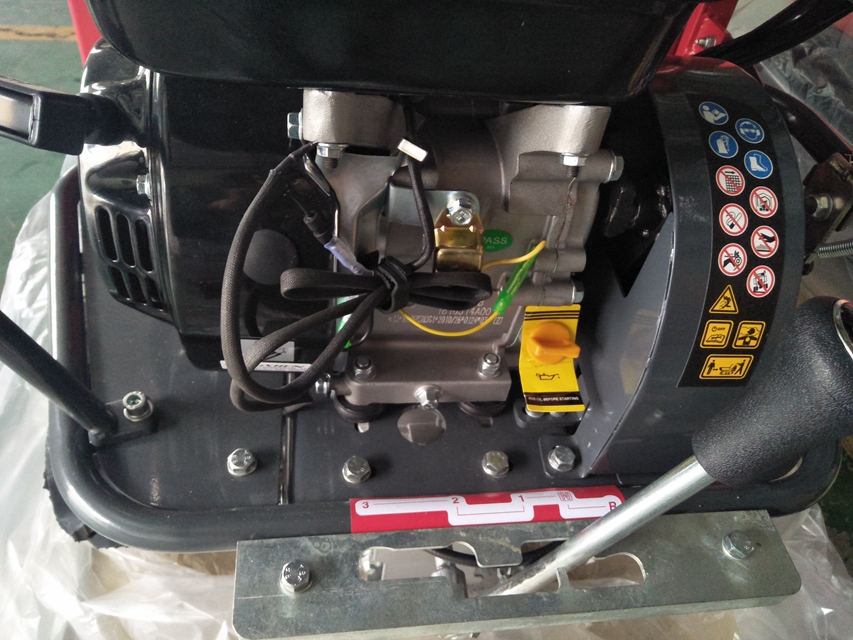 Step 3: Our machine with steering cable to control the turning, the silver bar on both sides control the corresponding direction, turning left or right easily.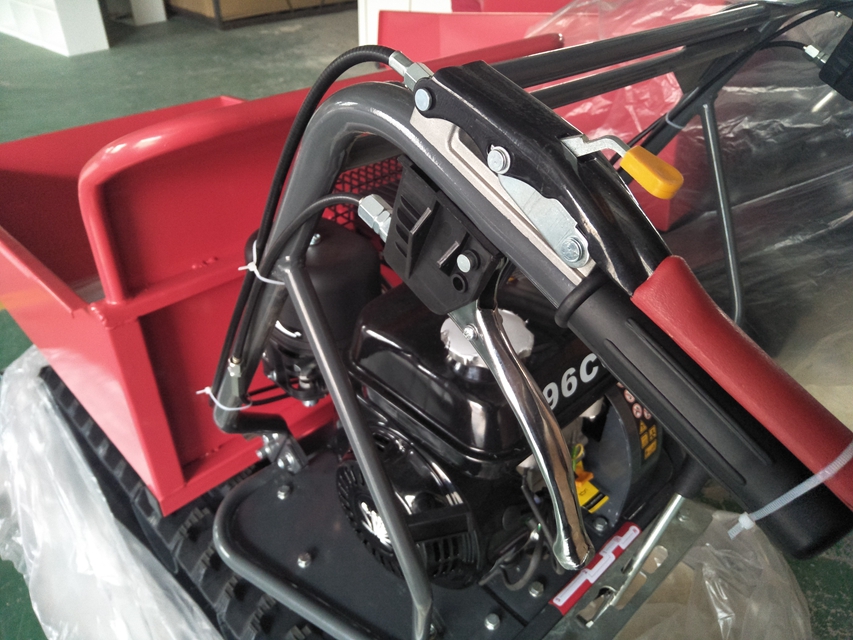 Step 4: If you want to dump, unlock the handle bar, and lock it again when you finish. Safety load of this machine is 300kg, close and adjustable bucket is optional. We also provide many kinds of accessories to match your different demands, like snow shovel, wooden plate, extended flat hopper, high fence, etc. All of these can be find in Trade Peak. .
Last one: When you finished all the work, please remember to turn the switch off.
Above all is the simply process instruction of operation for mini dumper QTP300B/C, we will attach a paper manual with goods, with more explanation of each parts, assembly and other notes.
Since the mini dumper come out, changing the style of working, rely on the smart body for narrow place, simply operation for wide range users, low noise for home working, it became the most popular helper in daily life.
Now it's time to make this machine to your purchasing list, I will introduce more models of mini dumper collection in other page on next time. Trade Peak is always welcome to your inquiry, looking forward to being your professional consultant!