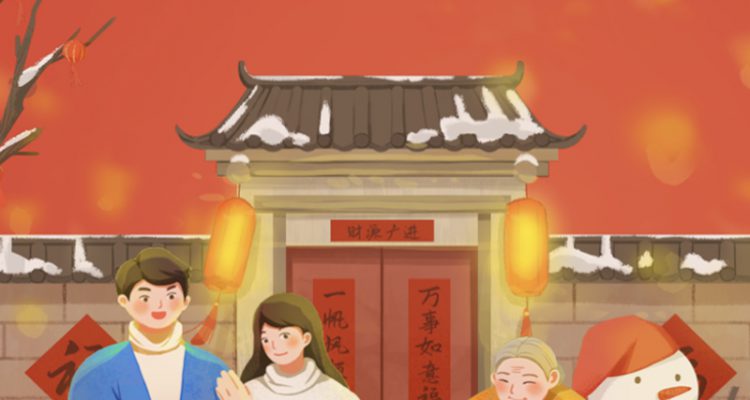 Something before & after Chinese Spring Festival
Chinese Spring Festival is coming, as one of the most important festival in China, we cleaning house in advance, print "FU" on door and window, preparing the new year goods and have dinner with family together, also say New Year's greetings to relatives and friends on the first day of Lunar year. Here Trade Peak all members may your wishes come true, money and treasures will be plentiful in the new year. Since we will start the holiday from 30th, Jan to 6th, Feb, workers will back from holiday until 16th, Feb, in this page I would like to introduce something before and after the new year holiday, also some suggestions and analysis about the purchase plan for coming spring season.
First about things before the holiday, for the current orders you have placed, we have already arranged them into the production line, and booked spare parts, such as engine, metal raw material, powder, cables and so on, so the finished time could be maintained after our holidays. For the finished orders which have already kept in our warehouse, it is 30days for free to all customers due to our spring festival holiday, so you have enough time to choose the shipping date and vessel lines. We have cooperated with MSC, China line, COSCO shipping lines which is famous in shipment to protect your goods perfectly. Meanwhile we would like to supply this shipment method for you, and supply different options for your better choice. The shipping cost for America western and eastern line drops a lot during Feb, and March, so I think this is the best timing for all importers to prepare your Spring Purchasing Schedule.
For those who are still hesitating to make orders, I have to kindly advise you that, it's time to make the decision. Because Spring purchase season is coming, and when our workers back from holiday, it's nearly end of Feb, you should better finished all the communication about order details with us before March to ensure your order can be arranged in advance.
Here is the prediction of lead time for your reference,  lead time for mini dumper is 30days to 60days, hydraulic type is more longer because the import part needs to be ordered in advance. Some models sample is available, only a few pieces. The lead time of electric series is 25-30days, there are less than 10pcs of QTP200E and QTP150E for testing. About construction equipment series such as plate compactor, concrete mixer, wood chipper, log splitter, about 30 working days, because these series are popular and keep overbooking since last year. The excavator is stable now, also with the fastest lead time, within 15- 30days. Same to the new equipment we extended this year such as power trowel, roller compactor, lead time is fast and sample is available.  As you can see, some models are not unstable, so don't hesitate to inquiry to ensure you can caught sale season on time, anyway you still need time to promote.
Anyawy, it's a new beginning in the new year, I believe things will be better and better, Trade Peak will keep providing quality products and professional service, hope to get your supporting and trust all the time.