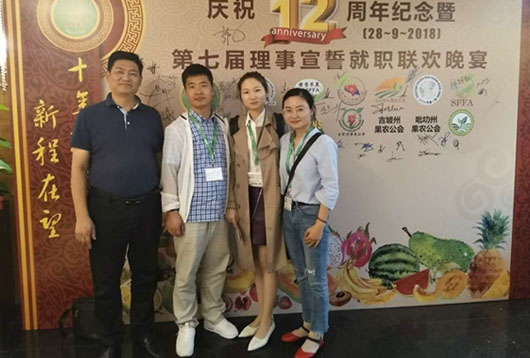 THE FIRST QTP MINI TRANSPORTER SHOW IN MY
Attracted over thousands of visitors every year, the most eye-catching Malaysian agriculture event, third edition of Malaysia International Agriculture Technology Exhibition (Agri Malaysia) was once again held from 26 to 28 September 2018 at Setia City Convention Centre 2 (SCCC) Shah Alam, Selangor, Malaysia.
We were successfully gained much attention from the local agricultural community. This is the first time for us to go to Agri Malaysia, it is themed 'Cultivating Ideas for Growth' with the aim of taking their agriculture to a greater level with enriched content and exhibits that bring more inspirations to the said industry and ensure a more worthwhile participation to all.
We were invited by Persatuan Pekebun Buah-Buahan to attend their 12th Anniversary Gala Dinner after this exhibitions to see the development of MFFA.