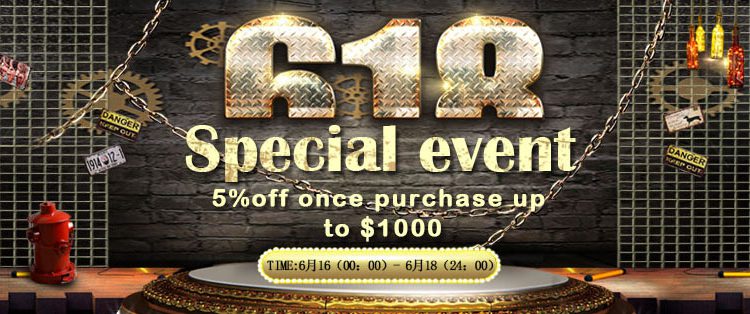 In China , there is some special shopping days . One is "618″, it means the middle of year is coming , and there is with big discount by shops malls. You will get the best price of what you want . Another one is "11.11″, we call it double eleven, it also named Singles Day . China is the only one country in the world that has set aside a special day to celebrate this two dates .
At Trade Peak, we make some activities on "618″, that is 5% off once purchased up to $1000. If you are interested in mini dumpers, mini excavators ,other farm machines and ATV CART etc, you can test it with a good price .
So don't hesitate , No wait , No miss , come and find us to get it in your home .