 The role in Super Deal– Power Barrow QTP300N
At the beginning. let me introduce 2021 Trade Peak special offer about QTP300N power barrow — CIF your basic port USD899.99/PC, free sea shipping! In order to open more market and support more on partner, we are providing large benefits to all new clients, please focus on our website for more details on this promotion. In the case, I will show more about QTP300N wheel dumper in today's article, I believe all of you guys will be attracted by it.
Power Barrow QTP300N is famous for it's smart body and different from wheel transmission crawler dumper, with Loncin gasoline power, other brand likes Honda, B&S is optional. Transmission is 3 forwarder plus 1 reverse, 4X4 chain drive.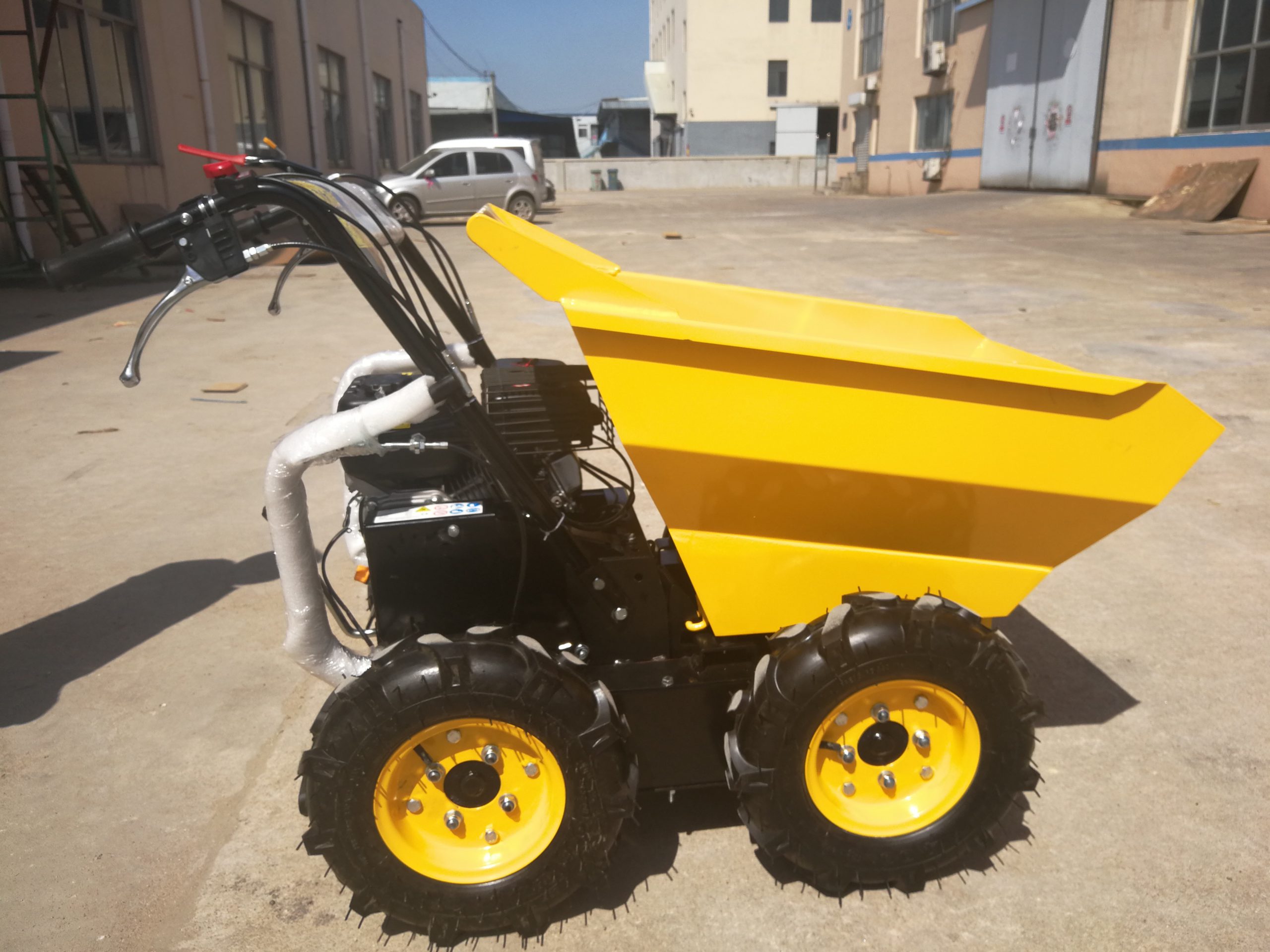 Comparing to most powerful barrow in market, we make some improvements: shorten the space of engine from hopper, to make the whole body more compact, better for the small filed work, which is more suitable for the steer cable on handlebar to control turning, also convenient to add oil, simply replace the filter. The core components at a glance are more convenient for regular overhaul and maintenance. Someone will worry about the damage of these parts since without any cover, don't worry about this point, the top of hopper is designed to extend behind, which leave a very small distance to the handlebars, minimize the damage to the machine from top to bottom by foreign objects.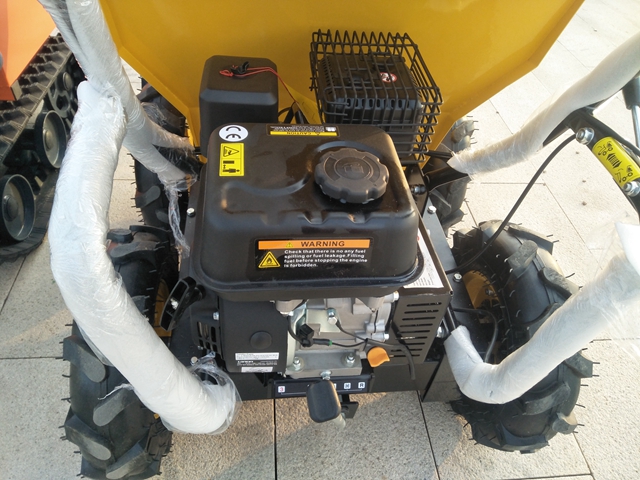 About the hopper, in terms of practicality, we thoughtfully designed it into a trapezoid to facilitate it load and unload, especially for some loose materials, it is more stable and not easy to be scattered during moving. Cooperating with the strong chassis structure and the support of rubber tires, its maximum load can be more than 300kg; In terms of beauty, we use laser cutting technology while producing ensure that every cut surface is flat and every angle is accurate. The powder-coated surface treatment makes the bucket smoother, brighter, also with waterproof and wear-resistant, not easy to fade as well.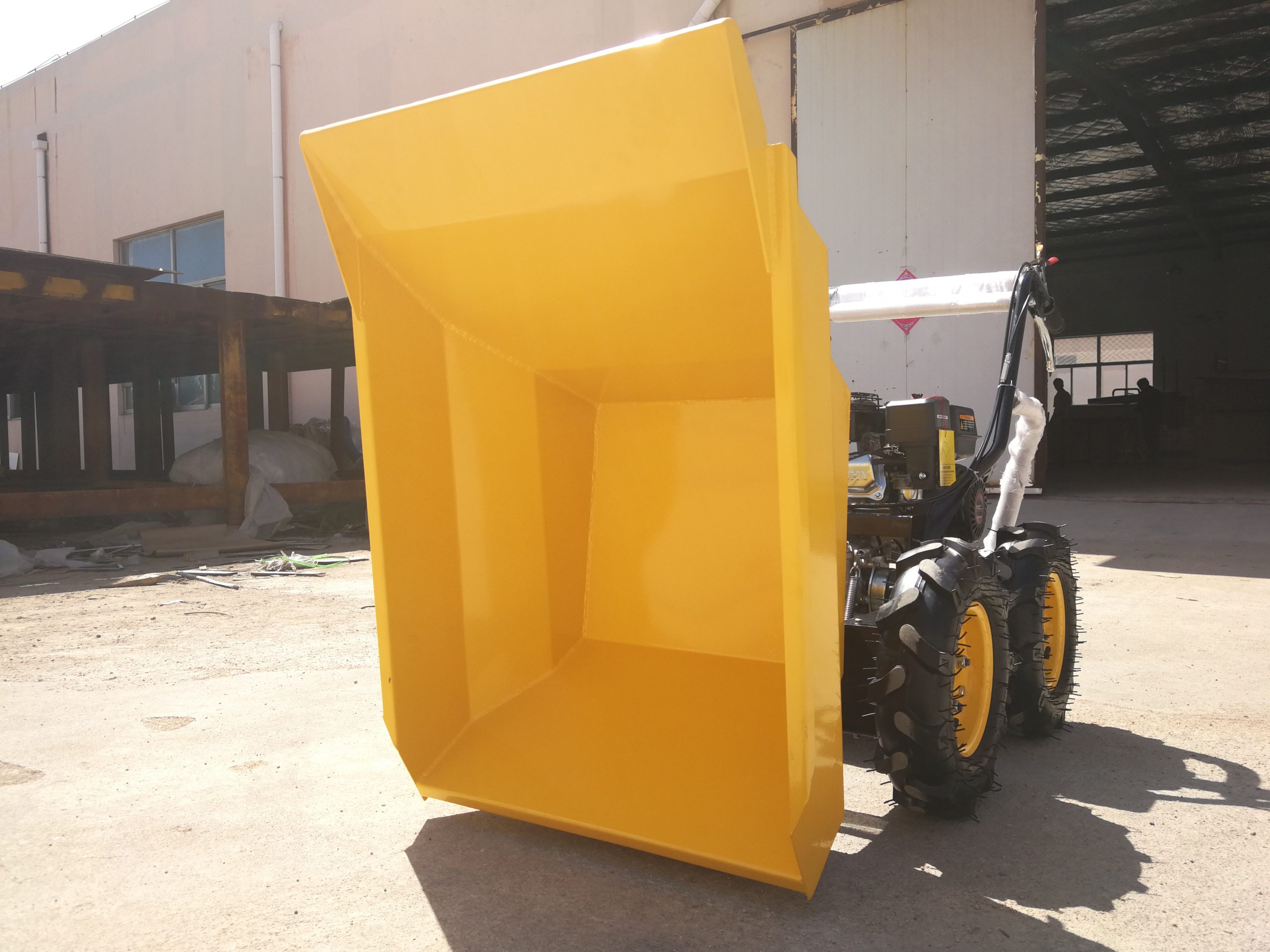 Above all is the basic introduction of the structure of Power Barrow QTP300N. To adapt different conditions, we also design some other type according to the most popular four requirements:
Snow blade: an accessory can be mounted for moving something at the front of bucket
High plate: for loading more material while moving
Platform tray:for protecting some stuff too long or other shape
Wooden plate:for fixing wood material better
Choose your ideal model to achieve more function, also welcome to other ideas of design, we would like to try more for you.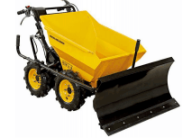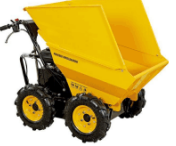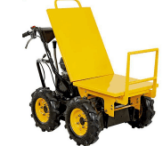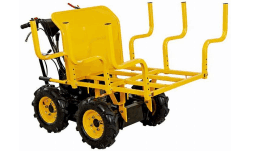 At last, here is an advice by Trade Peak: always be careful when you choose a machine but make decisive decisions. Because no matter for production or delivery, all is tough, we should catch up with each chance on time, when you decide to choose Trade Peak, trust us, and you deserve all the best. We not only promise the reliable quality but also provide professional advice, hope all of you get the best choice under the least cost. Anyway, we serve you all the time and hope there always be you in the future!