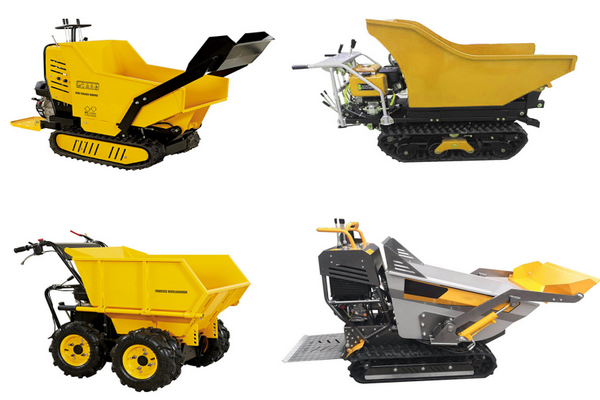 New Products – Hydraulic system Mini Dumper
Hello, welcome to Trade Peak Channel! This is Samantha from Trade Peak company in China, it is Products' Talk today. Since the virus spreaded a lot in the foreign countries, most people still stayed at home, and need to have more activities. And we got a lot of inquiries of our mini dumper, especially for the full hydraulic system items, it is QTP500H and QTP600H.
Hydraulic system Mini Dumper QTP500H could be with Loncin Gas power 270cc, 9.0hp, or Briggs & Stratton gas power 10.0hp, start model is manual and electric, with max. loading capacity 600 kgs, also standing platform to make your working convenience. The highlights of mini dumper QTP500H is with Italian Throttle Valve, it can control the speed flow very accurately, and much more sensitive. For the closed metal bucket, it can be used well for construction fields, such as cement, sand and stones, etc. Considering the narrow conditions, the width of this mini dumper is only 680mm, some places like aisle, jungle, between wall and wall, it can go through without effort. To considering the climbing function in different usage, safety level is 25 degree, so it is helpful for you to go up and down. There is metal cover at the two sides of rubber track, this is our own patent on design, to avoid muddy and pebble to stuck into it.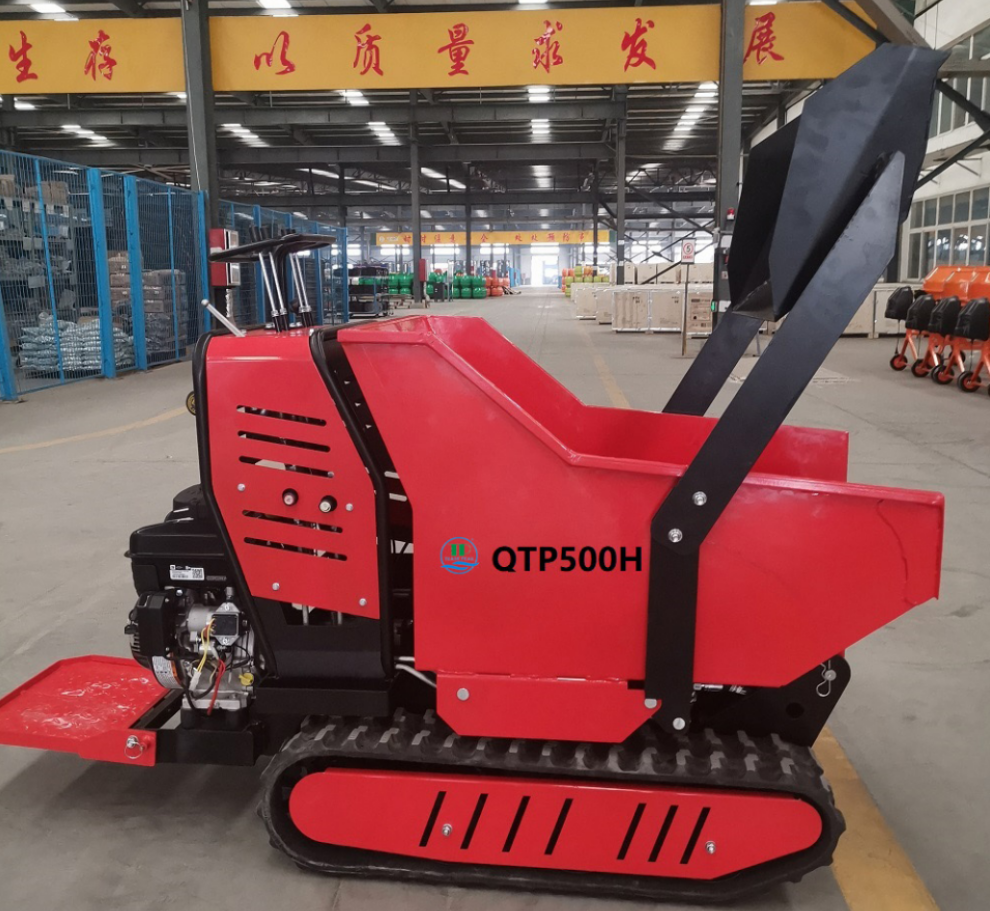 Another model hydraulic tipping mini dumper QTP600H is with different pump system, we create it by our own, and for the engine on it, it could be Chinese Brand GM gas power 7.0hp, 202cc, Honda gas power GP200, GX200 is available and popular in market. With same functions as QTP500H mini dumper, QTP600H apperance is much more attractive on European and American importers, with fantastic industrial innovations on it. Pump flow is 11.5L/min, and controlled well by hydrostatic system. There are snow blade, shovel, loader, wooden box, fork lift and dumper extension supplied, you can choose it according to your situations. The container capacity is 0.2CBM with load capacity 500 kgs fully. It is also suitable in narrow space with 680mm width , climbing degree is 20, and speed is 0–3km/h.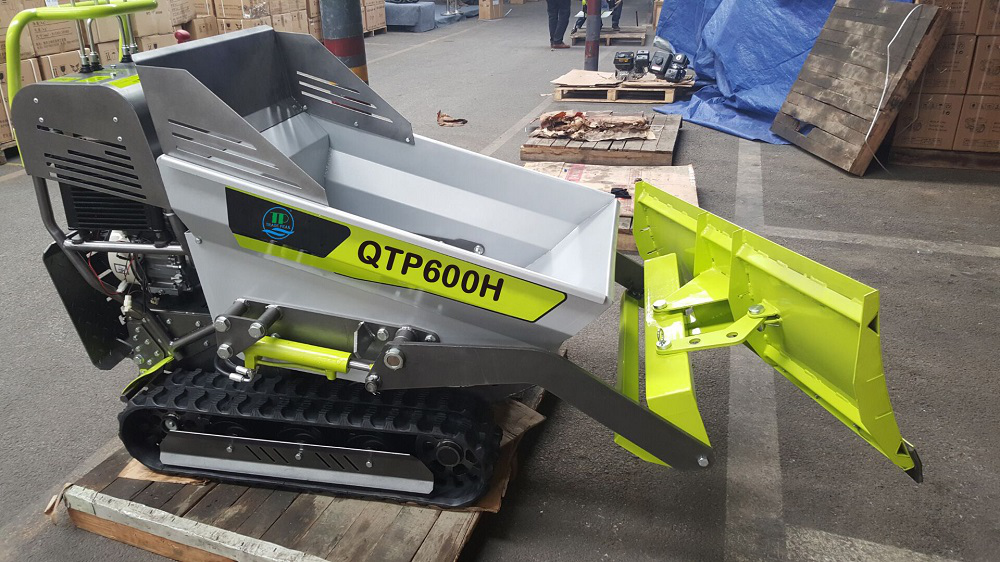 For hydraulic mini dumper QTP500H and QTP600H, both of them are with good powder coating, all metal parts are made by laser cutting. QTP500H mini dumper is 85% assembled package, QTP600H is 100% assembly wooden pallet. All of them are quality checking before sending. And also with customized logo and color for free. Before your mass purchase plan, trial order for testing is welcome. Considering the after service in different markets, there is full line 24 hours online to support you, also spare parts are under control. Normally we prepare 1% wearing parts for free base on container order.
As manufacturer of different construction equipment, Trade Peak is always on the way to supply more possibility, so if any inquiry and question, welcome and we are looking forward to making something different together with you