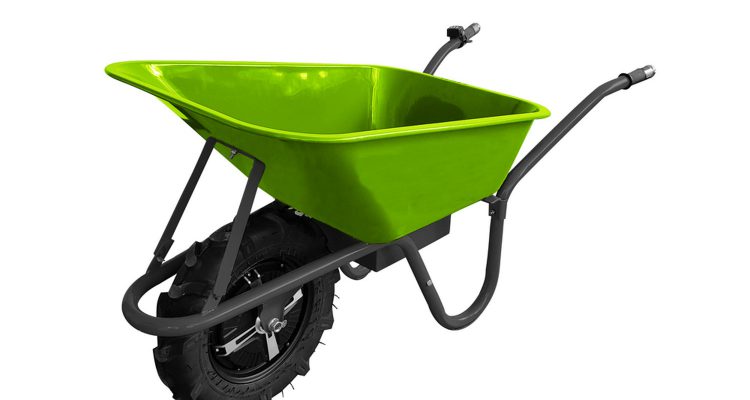 Electric Wheelbarrow Collection
Electric power equipment definitely be the most promising item in our products series. With the influence of the environment, the aim of environmental protection is becoming more and more popular, and the green energy market is also growing day by day. As latest trend follower in machinery market, Trade Peak also extended our electric power products these years and cannot wait to introduce this collection to you guys.
Firstly is the veteran item QTP150E, it's with simply structure of classic manual wheelbarrow and strong power of green energy at the same time, be super fast rely on it's effortless operation. Metal hopper by casting technology can load 150kg. For those who usually moving a little heavy material, the electric power model received nice feedback from them soon. It became a good partner in garden and home use.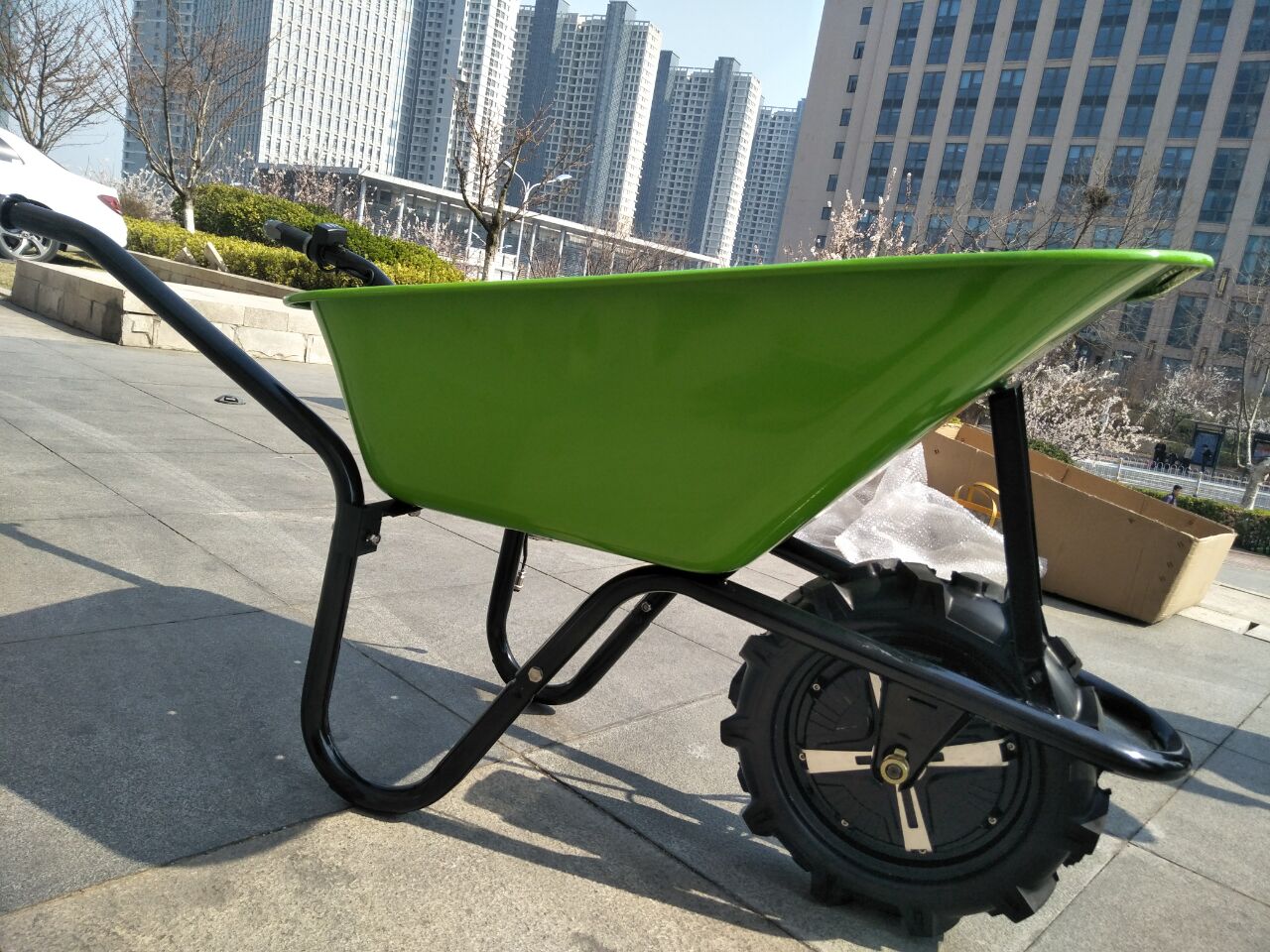 Since QTP150E model known and liked by more and more people, we also received many requests on different design, such as adding supporting wheels, versatility of bucket. To meet more requirements and achieve more functions of our electric wheelbarrow , also complete this series we created other two models at the beginning of this year, QTP151E/152E, let's show you more
.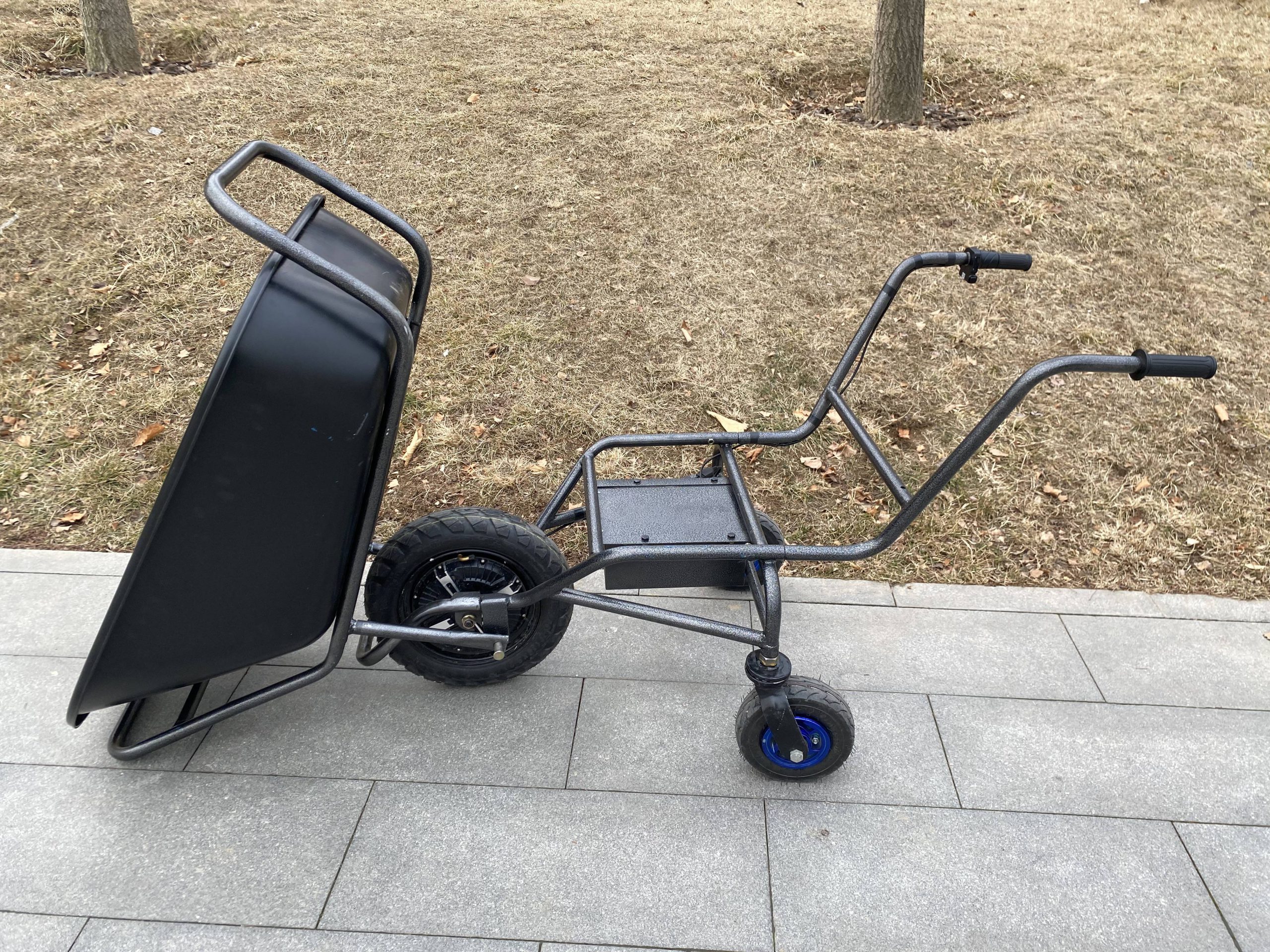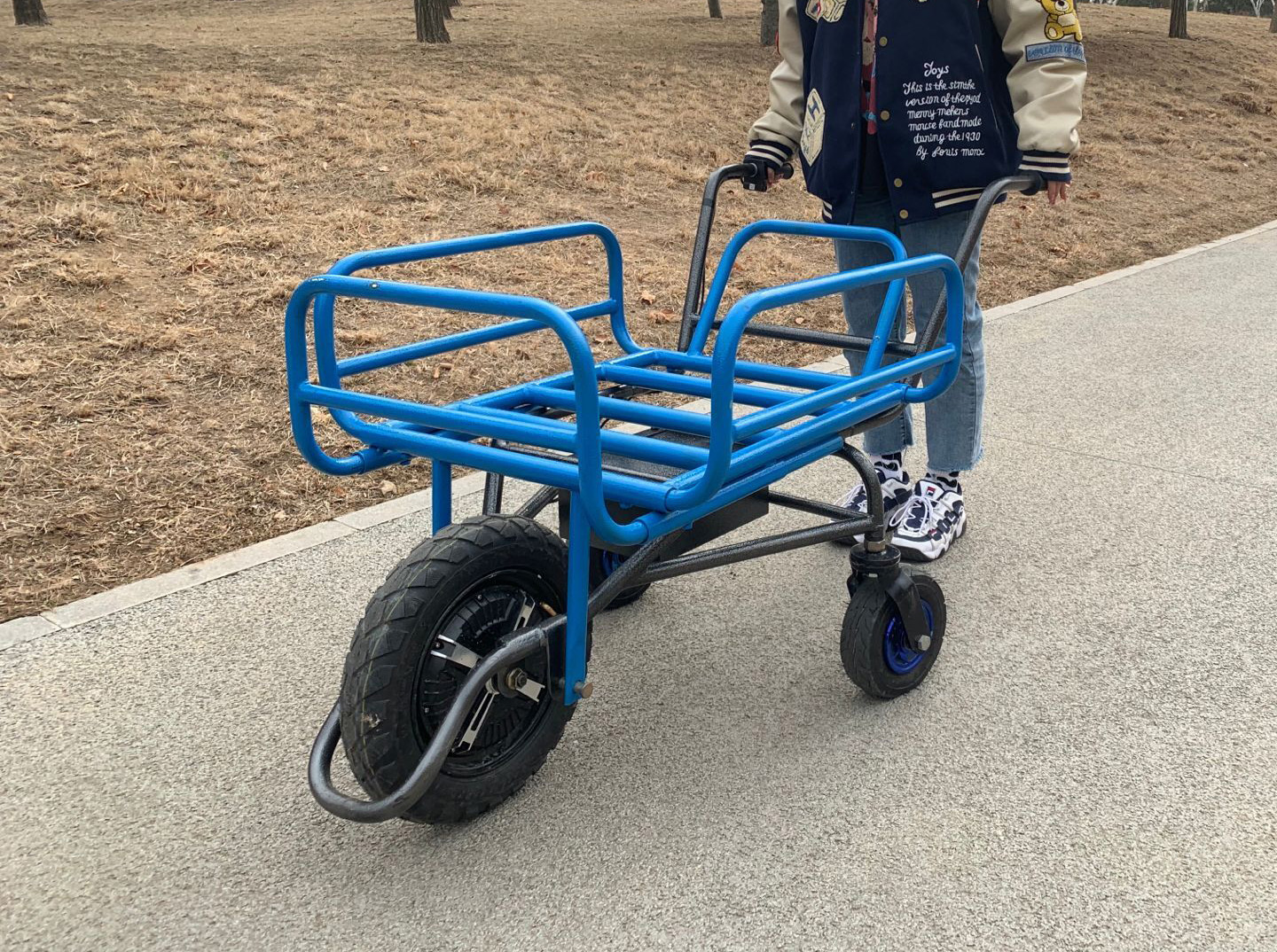 QTP151E still use single wheel as main move, but added two additional smaller wheels as support behind, this feature better free your hands and more stable while moving, not necessary to worry about tilt even let go of your hands. Load capacity up to 200kgs, with powerful 500w DC Brush-less Motor. Most improvement is the dumping and adjustable hopper, as you can see in pictures, the hopper can be exchanged to the wooden plate which can be extended, for someone who work in forest and garden with many plants, or you want to renovate your house, it's more useful and convenient, that can meet different conditions. Flexible tipping function also related to our characteristic mini dumper product, make your work of moving material more easily.
QTP152E with significant new design, with two air wheels chassis. You need to lift the equipment a little for running to avoid the back leg rubbing ground. Power is 700w, 24V, 12AH, load capacity 200kg, permanent magnetism(PM) brushless motor maintenance free is one of the most highlights. The bucket can also front dump and adjustable.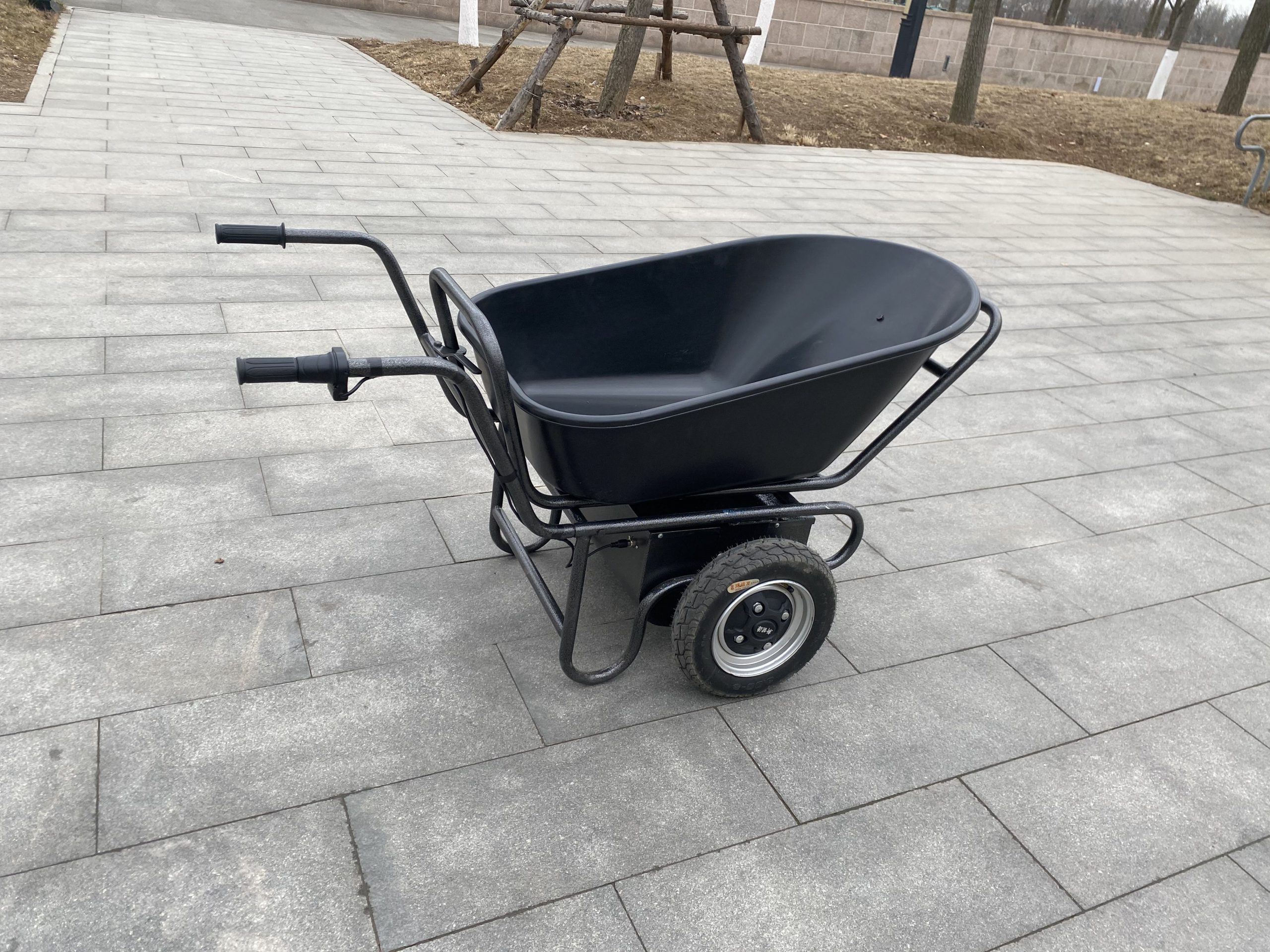 Here I also share a comparison of the QTP151E and 152E after operating by myself .
Flexibility: QTP152E>QTP151E
Power: QTP152E>QTP151E
Balance: QTP151E >QTP152E
Economy: QTP151E>QTP152E
All of the electric wheelbarrow with external electric plug to charge, and meet different area plug standard. The working time with full loading is 6hours to 8hours, charging time more than 2hours.
Our electric wheelbarrow collection still stronger and stronger, Trade Peak committed to create more numbers to follow up trend and meet more demands, hope to receive many advice from you too. I will also introduce electric handtrolley series in next page, don't miss it. Any inquiry or questions is welcome, to find us through website or Alibaba B2B platform, there're more attractive machines waiting for your visiting.