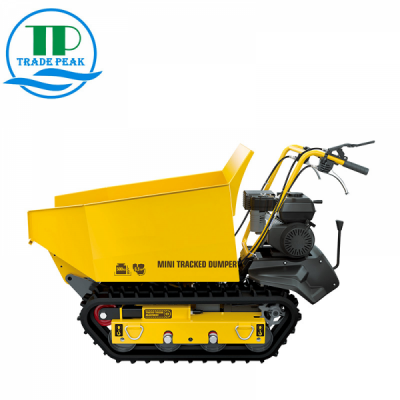 Hydraulic Mini Dumper Collection – 6F+2R QTP501C
Hello, welcome to Trade Peak Channel! Samantha is ready to show you something new about "Product Talk". As manufacturer of mini dumper equipment, improvement and innovation is always proceeded. So let's see what happened during this period.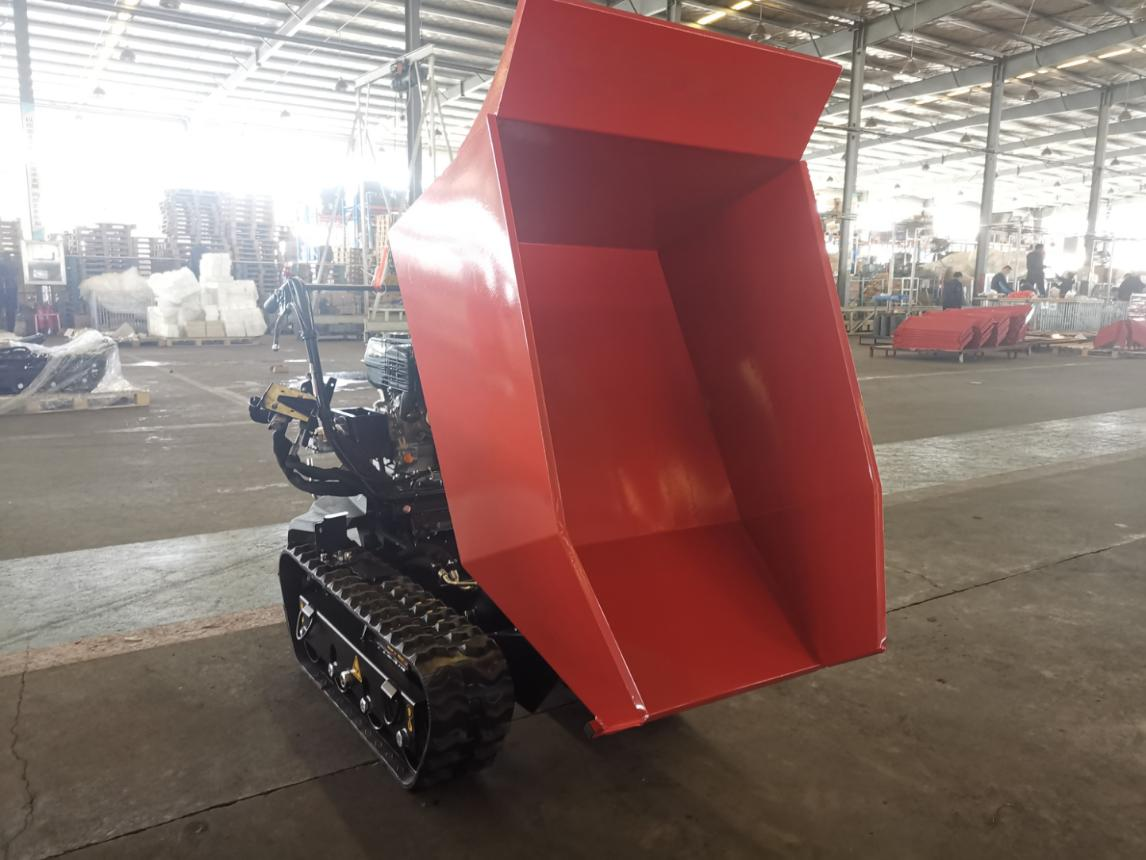 Hydraulic tipping mini dumper QTP500C is highly satisfied by different users in the world, following the different request of usage, we are wondering how to make transmission more flexible, so 6F+2R model is coming. It means there is lower and higher speed on dumper to suit your various condition. QTP501C is the upgrade on QTP500C, which with same appearance, but different bottom structure and hydraulic pump position.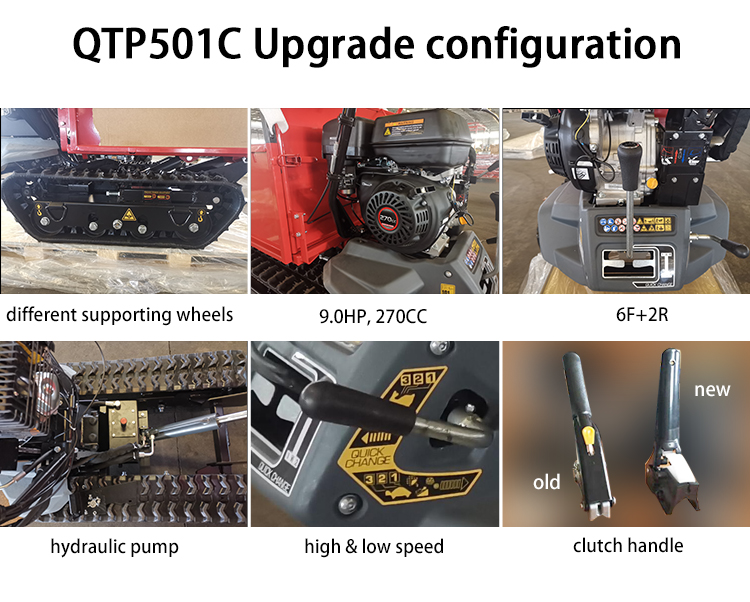 For QTP501C, the bottom structure was enhanced by two different supporting wheels, higher than QTP500C, it is much more helpful and suitable when climbing, such as hilly countries and mountainous regions go up and down. With 270cc, 9.0hp Loncin bigger power supports working high efficiency. The hydraulic pump part is at the bottom, it makes the repair work easy and simple, also makes the dumper into the best balanced situation, with punching produce process let body look more smooth, you can compare with QTP500C which is beside the engine with cutting and welding production. Accompanied by different gearbox assembled methods, QTP500C is 3f+1r with vertical type, QTP501C is by 6f+2r 45 degree assembly direction. It is more comfortable operating experience when people work it. Mini dumper QTP501C is with longer rubber track than QTP500C, the adjustable and closed metal bucket, high extension is available on QTP501C making your selling more options.
For the clutch handle, we accept good feedback from dealer, it must be easy and stable, so cancel the rough feeling, a new wider and flatter design is convenient for users to grasp. And also with different metal cover at the both sides. You can adjust it according to many different types of using places, after a working period, it can be checked easily by screws. So the main advantages of QTP501C is introduced, any of your inquiry is welcome.